The intimate setting of Wilder Park surrounds your guests as they arrive at the Mansion for your wedding. Whether it is a reception, ceremony or both, the elegance of Wilder Mansion will set the tone for your special day.
Available for rentals seven days per week. Wilder Mansion opens its event calendar 18 months in advance. Begin planning your wedding today. Contact us at (630) 993-8186 or contact us via email.
Ceremonies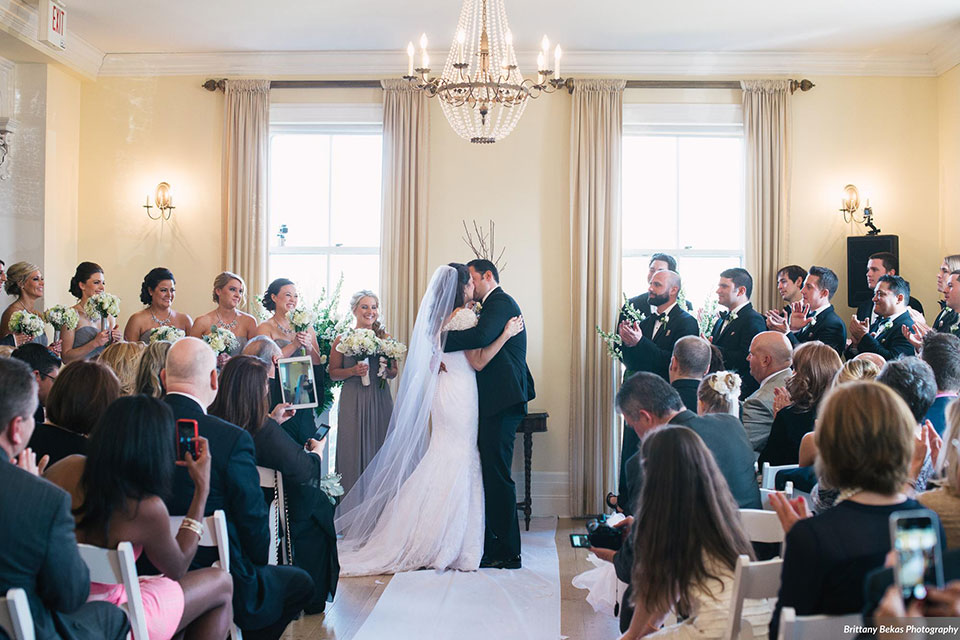 Indoor Mansion Ceremonies
Mix antique elegance with comfort and warmth by hosting your ceremony inside Wilder Mansion. Elegantly designed, the Mansion décor is versatile to suit every taste, and can seat up to 100 guests. Whether you are hoping for a romantic ceremony or whimsical celebration, our staff will handle everything from setting chairs to running the rehearsal so you can focus on the most important day of your life.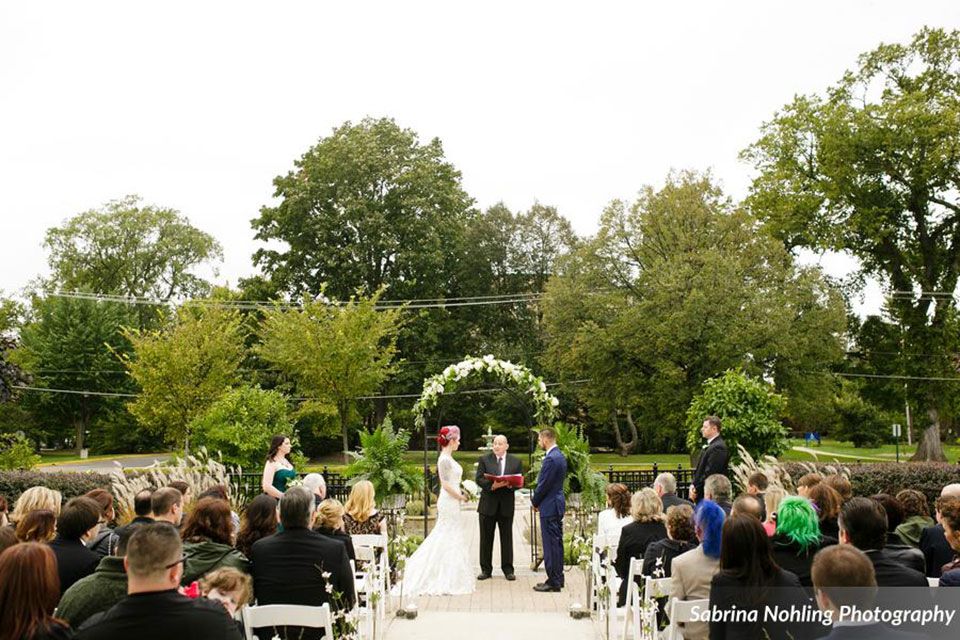 Diana Nicholas Garden Ceremonies
Lavish Victorian-era inspired gardens surround Wilder Mansion and serve as the perfect ceremony setting. Crushed granite paths wind through the gardens with roses and boxwoods surrounded by evergreens and magnolia trees. Treat your guests to the picturesque Diana Nicholas Gardens.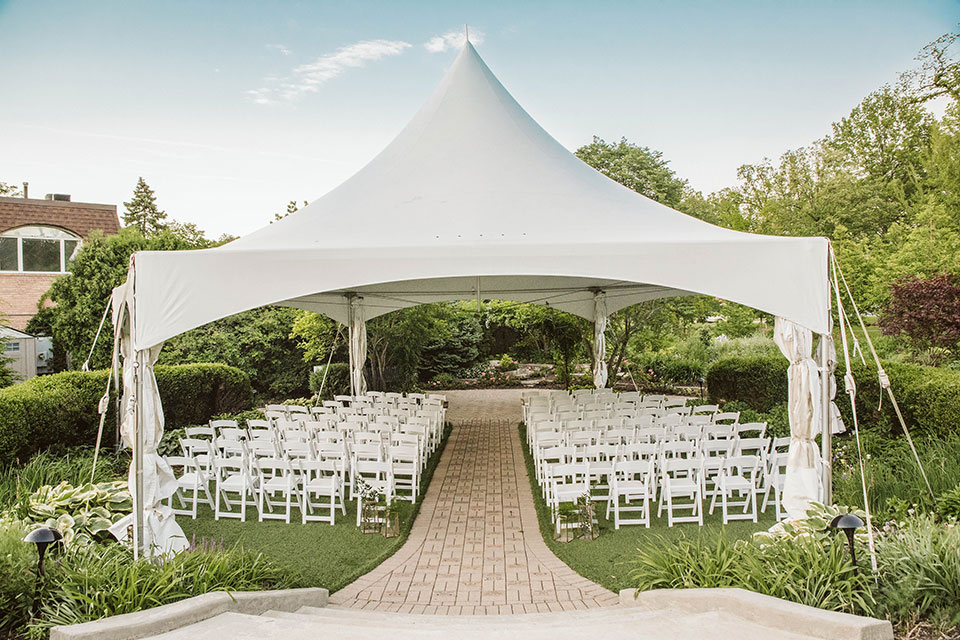 Wilder Park Formal Garden
For those seeking an alternate location for your wedding ceremony, consider the Wilder Park Formal Garden. The intimate, quiet setting is surrounded by lush flowers, an herb garden, greenery and an enchanting stone walkway with tented seating for up to 130 guests. Special combination wedding packages are available with reception held inside the Mansion.
Wilder Park Formal Garden ceremonies include a 40' hexagon tent, white chairs for guest seating, on-site staff to assist with your needs, and an engraved paver brick to be placed within Elizabeth's Friendship Walk to commemorate your wedding day. The cost of a wedding package starts at $750 based on a two-hour maximum. Fifty chairs are included and additional chairs may be requested for a fee of $2 each.
Receptions
Make your reception one to remember by holding it inside Wilder Mansion. Whether hosting an intimate reception for close friends and family or the celebration of the year, the Mansion can accommodate up to 250 guests on its two floors, with neutral décor and staff that will take care of setup and making sure your event runs according to plan.