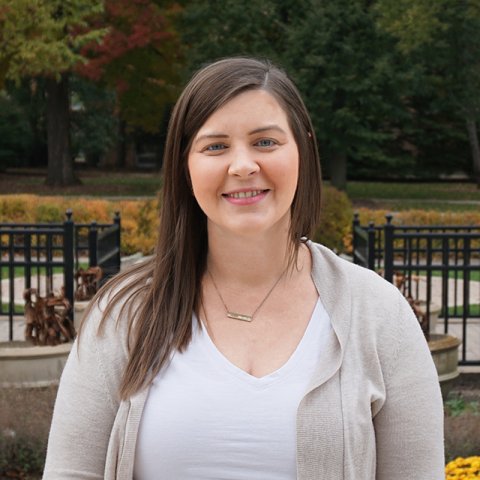 Meagan Dovidio
Program Supervisor-Rentals
Years at the Mansion: 10
Meagan has been part of the Elmhurst Park District team full-time for almost 11 years (16 years all together including part-time work.) She is responsible for all things Mansion-related. From touring, putting contracts together and answering questions during the process, to working with outside vendors and organizing community events, Meagan has her part in all of it.
Her favorite part of being part of the Wilder Mansion team is seeing couples walk into Mansion for the first time and realizing the Mansion is "the place" where they're getting married. It's truly a special moment to witness.
One advice to anyone planning an event – when it comes to planning your wedding, remember what the day is all about—getting married. No matter what you have on the menu, what songs your DJ plays or if you staged the best "first look" photo, your only job that day is to get married. Try to keep that at the forefront of your mind, no matter what planning throws your way!