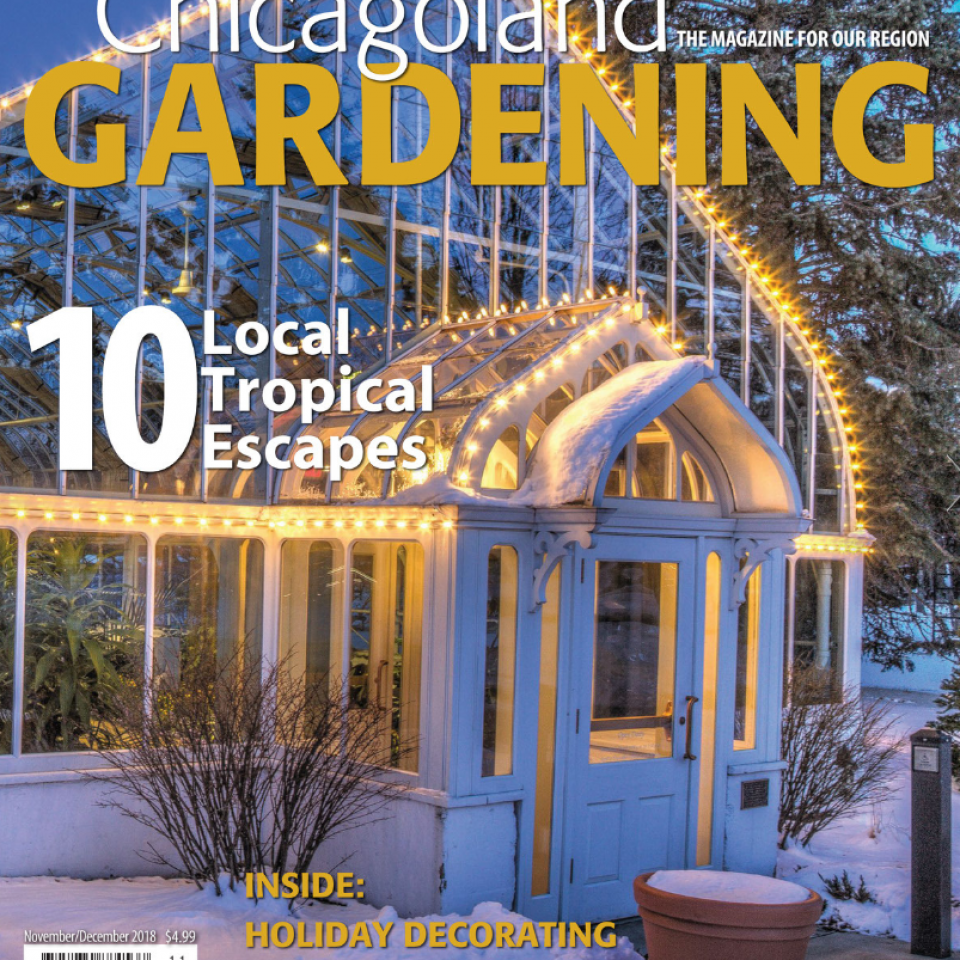 The November/December issue of Chicagoland Gardening features a familiar facade, with Wilder Park Conservatory taking center stage on their cover. The facility was featured in their 'Tropical Escapes' article which highlights conservatories throughout the Chicagoland area.
Elmhurst Park District Horticulturist, David Price, was quoted in the piece, saying "One of the nicest things about the conservatory is it has a long history."
"We have photos of a grandmother bringing her grandchild here. When we asked, she told us of her memories of her grandmother bringing her. It's a wonderful tradition."